RE students and faculty adjust to the return of in-person APs
Although the disruptions caused by the COVID-19 pandemic are still a very real concern for those enrolled in AP courses, the College Board recently decided that its AP exams will be returning to their pre-COVID-19 format this year. 
With schools (including RE) mostly offering remote instruction, the College Board was forced to offer remotely administered and dramatically pared down exams last spring. Isabella Delionado, a current junior at Carrollton School of the Sacred Heart, recalled that her modified AP Spanish exam, typically two hours and fifteen minutes, only took "about twenty minutes," and "both parts were oral," rather than including the cultural comparison and other elements of the exam present in past years. Her modified AP US History exam consisted of "45 to 50 minutes to answer a document-based question given a topic and documents to analyze." 
This year, the exams for courses such as AP US History and AP Biology will cover all units and be closer to the original pre-pandemic length. (In the case of AP Biology, the exam will still cover less material per unit.)  
Despite the material covered and format almost entirely going back to what they were before 2020's academic structure was upended by the pandemic, however, there will still be a change to how the exams will be administered.  
According to the College Board, they will offer multiple test dates, which span from May to June, split into three blocks. The first block, in early to mid-May, will resemble the traditional pencil–and–paper, in-school AP exam. The second and third blocks will be hybrid, allowing exam takers to either take them at school or at home.  
However, there is a difference between the two later blocks. Block 2, spanning from mid-to-late May, will consist of half remote and half in-person exams. The third, occurring in early June, will include mostly digital exams to be taken either at school or at home. 
The College Board has stated that the purpose of these later blocks is to accommodate schools that may have had "conflicts or disruptions" during Administration 1, as these blocks are called.  
Although testing will slowly but surely be returning to the pre-pandemic structure, Mr. Clint Hough, an AP US History teacher at RE and reader for the exam, informed the Catalyst that "grading will be done remotely." 
Both Mr. Hough and Mr. Adam Bitzer, who teaches AP Biology at RE, said that despite the uncertainty surrounding the format of the exam, they have not drastically changed their methods of preparing their students for it. Throughout this academic year, Mr. Hough has continued to prepare his students for the traditional three-part structure of the AP US History exam, which includes multiple-choice questions, document-based questions, and a long essay question. To adjust to the slight shaving-down of unit material on the AP Biology exam, Mr. Bitzer has "highlighted some topics to ensure that students are better prepared for the narrower scope of the exam." 
The College Board's effort to return to its original AP exam style may mean significant changes for students taking APs this year, as many likely thought the format would be modified for yet another year. On the other hand, while some students may long for the shorter format, others may be relieved that the College Board has decided to return to its pre-pandemic exam design. The testing environment will be standardized rather than being in individuals' homes, where a random disturbance or distracting sibling is not unheard of.   
With May fast approaching, The Catalyst wishes all AP exam-takers good luck. 
About the Contributor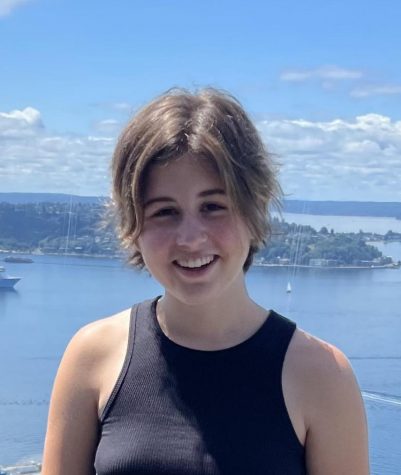 Sabrina Soto '22, Co-Editor-in-Chief
Sabrina Soto '22 is a Co-Editor in Chief and writer for The Catalyst. She covers the Arts and Opinions sections of the newspaper.