RE Girls Lacrosse Seniors win big on Senior Night against Miami Country Day School
The Ransom Everglades Girls Varsity Lacrosse team bounced back from its first loss of the season on Friday by demolishing the Miami Country Day School Spartans 19-3. RE's depth shone through in its Senior Night victory, with ten different players earning a spot on the scoresheet. Ellie Dyke '21 led the way with six goals and four assists, while Rachel Bienstock '21 and Maya Rego '21 scored three goals respectively. Goalkeepers Helaina Harris '21 and Hillary Weisburd '21 also put in memorable performances, combining for 11 saves. 
"This senior class is not only big in numbers but also very talented," head coach Jackie Kisthardt said. "They have endured a lot during their time at Ransom Everglades (School), such as coaching changes and almost losing their season because of COVID, and have prevailed every time." 
RE initially got off to a sloppy start compared to their previous performances, as their warm-up was cut short because of the Senior Night celebrations. Miami Country Day School played a tight man-to-man defense to prevent the ball from getting to RE's strong attack. Nonetheless, RE's dynamic off-the-ball movement made it difficult for Miami Country Day's defense to keep up. Despite uncharacteristic dropped passes and turnovers from RE, the team was able to get plenty of shots on goal and rush to an early lead. 
"I felt that the main focus of the game yesterday was to honor our seniors. We did not play our best," Joelle Pena '22 said. "We missed catches, threw bad passes, and were not focused, but we had a lot of fun. I think we were just not focusing, but we can definitely improve our fundamentals and mentality in the future." 
As the game progressed, RE's performance gradually improved. The Raiders' defense once again showed its consistency with another impressive performance, limiting the Spartans to just three goals. RE stuck to its aggressive one-to-one defense that it has played the entire year, and goalkeepers Harris and Weisburd ensured that most shots that got through were stopped.  
Ultimately, Miami Country Day's attack rarely got thorough the RE defense, as the Raiders capitalized on any mistakes the Spartan attackers would make. RE's industrious midfielders made sure that the Raiders were always able to counter-attack quickly. The team then easily cut through the middle of the Spartans' disorganized defense to score quick goals.  
"I think the team works really well together in the sense that it is very clear how much each person wants their teammates to feel supported and successful," Weisburd said. "I think that leads to a good game, and that was the key to yesterday's game."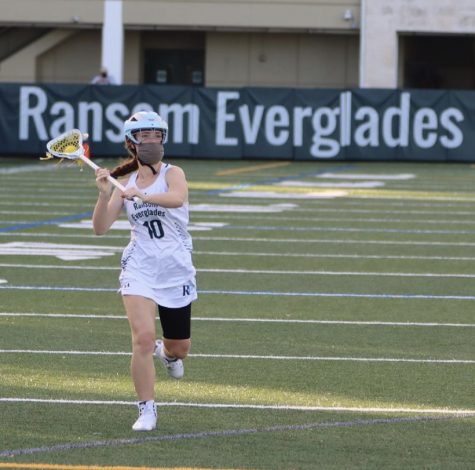 With a 13-3 lead at halftime, RE's quality proved to be too much for the Spartans to handle, as the Raiders cruised to a 19-3 victory. Ultimately, RE's athleticism in attack, impressive performances from its goalkeepers, and tireless running from its midfielders ensured this was a comfortable win. Now, the Raiders are preparing for the end of the regular season as the playoffs approach. 
"Our game against Saint Thomas Aquinas is going to be huge for us," Rachel Bienstock '21 said. "They are at a similar level to Pine Crest. I think that we did not do our team justice in our game against Pine Crest, and I want to show what our team can really do before the playoffs start." 
Later this week, the RE Girls Varsity Lacrosse Team can look forward to its game on Saturday against the tenth-ranked team in the nation, Saint Thomas Aquinas, in what would be a statement win for the RE lacrosse program.  
About the Contributor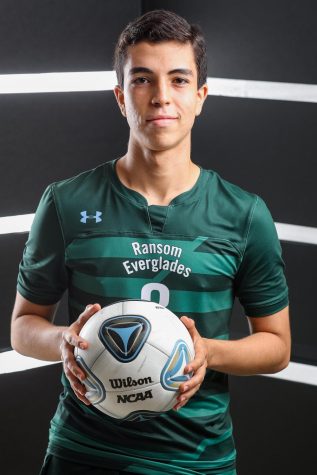 Gabriel Pulido '21, Staff Writer/Copy Editor
Gabriel Pulido '21 is a staff writer and copy editor for The Catalyst.