Generational Journalism: Anya Dua '22 Leads Outside the Classroom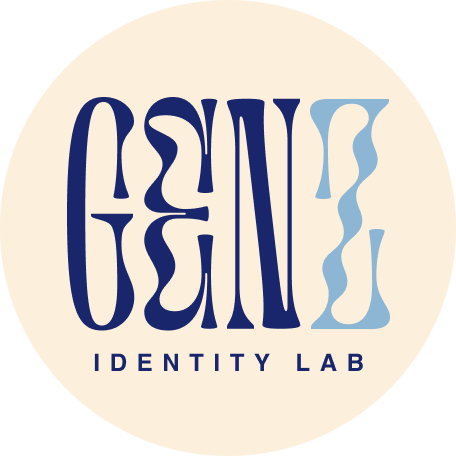 Paul Ransom's mission to create people who give more to the world than they take out of it, to educate and cultivate his famous third class of person, is still the mission of his school to this day. Being this third class of person means actively working to improve the world we live in, both inside and outside of the classroom, which Anya Dua '22 takes to heart.
A junior leader who strives to understand her own identity as a member of Gen Z, Dua created the Gen Z Identity lab, and along with her fellow students, has been working to create news and stories to educate, inspire, and empower her peers.
Dua has been one to always take the initiative, joining the Speech and Debate team in her first year at Ransom. Dua faced moving to from New York all the way to Florida with bravery and determination, and with a plan. She found herself unhappy with how the media portrayed her generation, she decided to take matters into her own hands.
Gen Z Identity Labs is the result of this drive to educate and understand, as well as to make a more tolerant and open-minded world. Dua explains that she "created the identity lab to make a place for our writers to write articles they care about, and to amplify the voices of our generation." Through her work, she hopes to understand what Gen Z truly is, and all of the opinions of those in it.
The website hosts dozens of articles just as varied as the generation it represents, ranging from salvation and religion during a pandemic to a Netflix must-watch list. Each article is filled with a clear passion for the subject matter, owed to the large team of writers, each one a member of Gen Z. Sol Cuello Robert '22, one such writer for the site, works long and hard hours, focusing her work on the entertainment industry,writing about events such as the release of The Weeknd's After Hours. Robert spent hours on end researching the album, exploring the history of dream pop and analyzing the lyrics in each song. Robert sees her work as an opportunity to connect media "to societal issues I face, and issues Gen Z can relate to, whether the entertainment industry is acknowledging or neglecting them." Through her work on the site, Robert explores her passions and moves her generation towards a more thoughtful view on entertainment and works to show the leaders of mainstream media what Gen Z loves, hates, needs, and wants.
Working on the website is not in Ransom's schedule and so these writers have to learn to manage both their school work and their articles.  Luckily for the Lab, they have a capable leader and devoted writers. 
Alexandre Dray '21, a senior who balances his schoolwork, extracurriculars, and the college search on top of his articles for the Lab, explains that it's all possible thanks to Dua's system, which she attributes to constant trial and error throughout the summer. "It's hard, with college apps," Dray says, "but luckily the way in which we have our articles structured is each writer writes one per month, so you can find time." 
Livia Hermann '22, the head of social media for the Lab, agrees with Dray, adding that the writers must develop a system to finish schoolwork as soon as possible in order to work at their best.
Though its authors are still in high school, Gen Z Identity Labs is no small site. Dua's dream of having the media's portrayal of Gen Z students be made themselves is finally coming true, as numerous publications have taken notice of the devoted team. The New York Times has relied on the lab for their insight into what it means to be a beauty brand and Forbes Media inquired about their opinion regarding Gen Z's response to the coronavirus pandemic. 
The team insists on using surveys to accurately report the generation's views, granting them credibility not many others can boast, allowing themselves to be trusted by larger groups.
The work that Dua put in to get these collaborations to work should not be understated. In terms of all her work, she states that the amount needed for reaching out was what she least expected. "It was really tricky in May and June," she said. "I would send emails to 50 reporters and get one person to respond." 
This did not discourage Dua, and after over two months of networking, emailing, and messaging, she found her website being viewed by companies hundreds of times larger than the lab. Her tenacity to work and improve, even during the summer, inspires those in her team to do the same. 
Hermann states that alongside her work on articles, she also will "set aside 30 minutes to one hour a day to reach out to people on social media." Both work tirelessly to make their site noticed, and where others would stop to rest, the team behind Gen Z Identity Labs decides to push forward. It's this drive that leads to a fairer, more accurate representation of Gen Z, as the surveys she and her team conduct alongside the articles that they write provide true insight into the minds of the next generation.
These collaborations, which portray a more accurate Gen Z, are what makes the hours of tireless writing and constant emailing worth it. 
Dray believes that their work is finally "letting our generation have a say in the political conversation," and that Gen Z finally has control over the way they are perceived. The dream of an active and understood generation does not stop here, however, as Robert sees the future of the Lab as a place for all members of the generation to find something to connect with. Dua shares this sentiment, as she believes the work the Lab does will help the world understand what Gen Z truly feels.
In the words found on the lab's front page, "We are the voice of a generation rising," and with leaders like Dua and her unshakable team, we can be confident that the world of Gen Z will be an incredible one. If some devoted members of the generation can make a site that's respected by even the largest publications in the United States, then we can all make a brighter future than ever before.