Quarantine Recs: What we're reading and watching
The Alchemist by Paulo Coelho
Let's throw it back to 6th grade for a minute. Pick up your copy of The Alchemist. This book inspires reflection. I find the idea of a "Personal Legend" inspiring as I start the college process and think about my future. Everytime I have read it, it means something new, yet it is still so classic. 
Trailblazer by Marc Benioff
Salesforce founder Marc Benioff's ambition is remarkable. He opens up about attaining his level of success and how capitalist enterprises should function in today's society. The narrative remains compelling while still delivering information. 
Information Wars by Richard Stengel 
"Fake News" is a term that I've heard shouted everywhere, but I never had an understanding of how fake news flooded the media until I picked up this book. Stengel, former Undersecretary of State, explains the current plague of disinformation while giving an in-depth look into US foreign affairs, policy, and industry. 
Physics for Future Presidents by Richard A. Muller
I have to shout out Mr. Natland for incorporating this book into his AP Physics 1 course. I think I became a more informed voter and citizen by reading this book. People who are interested in history or government will find this just as interesting as people who love physics; my dad read it to improve his Jeopardy game. Muller explains how various technologies such as nuclear bombs or green tech work. 
 – Liza Dill '21
The Master and Margarita by Mikhail Bulgakov
The Master and Margarita is a tongue-in-cheek political and religious satire mixed with occult mysticism. The Devil arrives in Moscow, and he and his companions (including a talking cat named Behemoth) wreak havoc on the city. Simultaneously, we learn of a nameless writer, the titular Master, and his love affair with the beautiful Margarita. Both of the plotlines merge with none other than Pontius Pilate. The premise is ambitious and admittedly strange, but Bulgakov's unforgettable novel needs to be read to be believed. 
The Master and Margarita's fascinating origins only make it all the more intriguing. Bulgakov worked on the novel for over ten years, but the Stalinist regime kept him from publishing. A censored version was published in 1967, twenty-seven years after Bulgakov's death; an uncensored version became available in 1973. The novel's existence certainly defies the odds, but to quote one of the most famous lines of the novel, "manuscripts do not burn." 
Her (Streamable on Netflix)
I started Her already expecting to like it. It had promising reviews, and I was a fan of the actors involved. What I was not expecting was for Her to make me genuinely emotional and become one of my new favorite movies. It is artful, melancholic, and surprisingly timely. 
Her follows the sensitive Theodore (Joaquin Phoenix), living in Los Angeles in the not-so-distant future and heartbroken over his ending marriage. He quickly befriends Samantha (voiced by Scarlett Johansson), his warm, intuitive, and unique computer operating system. What develops is a complex, memorable love story. 
It's not hard to identify with Theodore in times like these, when it feels like we are all hungry for companionship. I wonder now more than ever if technology makes us more or less alone, and Her makes coming to a conclusion all the more difficult. 
Dr. No (Buy or Rent on Amazon)
In the first ever James Bond film from 1962, the famously debonair Agent 007 (Sean Connery) travels from London to Kingston, Jamaica to defeat Dr. No, a scientific evil genius who wants to destroy the U.S. space program. I'm a big fan of the Bond saga, so it was interesting not only to watch the origins of the franchise but to also reflect on how far the movies and characters have come from Sean Connery to Daniel Craig.
As a film lover, I personally feel like there are certain movies I must watch in the course of my life. Not because I am particularly interested in them, but because I think they are objectively important. Dr. No is one of those. When Connery sits at the casino table and introduces himself for the first time as "Bond, James Bond" while his signature theme plays in the background, you feel the impact of a moment when cinema changed forever, even almost sixty years later.
 – Viviana Freyer '20
Our Man in Havana by Graham Greene
Our Man in Havana tells the story of British expatriate James Wormold, who sells vacuums in Havana, Cuba and is surrounded by a host of interesting characters, including a drunk doctor, a handsy policeman, and an incompetent employee. One night, Mr. Wormold is recruited by Hawthorne, an MI6 officer, to be an agent for his homeland in return for money. With his business running into the ground and a daughter who seems to shop every day, he takes the job. 
When Mr. Wormold becomes one of the most valuable assets to British intelligence with detailed reports of secret weapons and a Cuban government conspiracy, he is rewarded for his efforts. There is just one hitch: all of the people he has recruited, every report he has sent, and each character involved is either completely made up or plucked from newspaper headlines. As Wormold's lies become bigger and bigger and his fictional world seems to meet real life, trouble ensues.
Written only a few years before the Cuban Missile Crisis, Graham Greene's novel seems to predict the future of a world during the Cold War, and tells a story that mocks the entire intelligence community. With side plots about parenting a teenage girl, trying to sell vacuums, and a workplace romance, this satirical novel is a fun read that gets you thinking.
Mrs. America (Streamable on Hulu)
 My grandmother started an advertising agency with a friend of hers in 1972, after hearing Gloria Steinem speak — the same year that the Equal Rights Amendment was approved by the Senate and sent to states for ratification. This time period was always an important fixture in my family, and it is where Mrs. America begins. 
With every episode following an important character during the fight to ratify the amendment, the series is able to show viewers the women's movement of the 1970s from a host of different perspectives. The show follows proponents of women's equality such as Gloria Steinem, played by Rose Byrne, and the leader of the STOP ERA, Phyllis Schlafly, played by Cate Blanchett.
At a time when women's equality has made headlines due to the #MeToo movement and a desire to have more female directors in Hollywood, I found it significant to look back on second-wave feminism and see the changes in everyday life and activity. This period drama is an informative miniseries that sheds a light on the women who made equality at home and at work possible.
 – Phoebe Beber-Frankel '20
Ma Vie de Courgette (Streamable on Netflix)
Although the title seems a little silly, Ma Vie de Courgette, or My Life as a Zucchini, brings a lot more to the screen than originally meets the eye. The animation is incredible, the characters are dynamic, and the story is bound to touch hearts. Although the movie runs just over an hour, it still manages to unleash more honesty and emotion than some people can in years.
Ma Vie de Courgette is a 2016 Swiss-French stop motion film that follows Icare, who lives with his alcoholic mother. After an accident causes his mother's death, Icare is sent to an orphanage. He must develop relationships with the other children and learn to adjust to his new life. 
The movie will not fail to make you laugh, cry, and smile. It goes beyond surface level sadness and does not shy away from trauma, heartbreak, and love. In a time where we feel more alone than ever, Ma Vie de Courgette reminds us that we can find family in the darkest of times.
 – Kareena Rudra '20
About the Contributors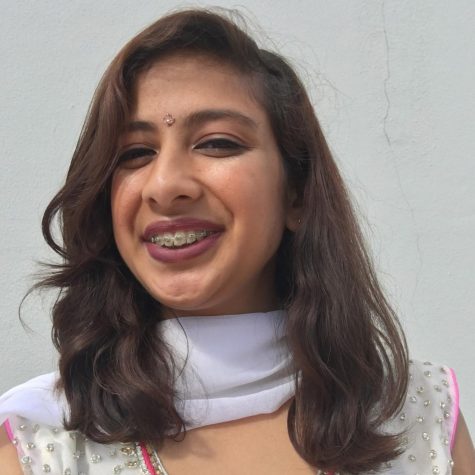 Kareena Rudra '20, News Editor
Kareena Rudra is the campus news editor for the Catalyst and has been writing since her junior year.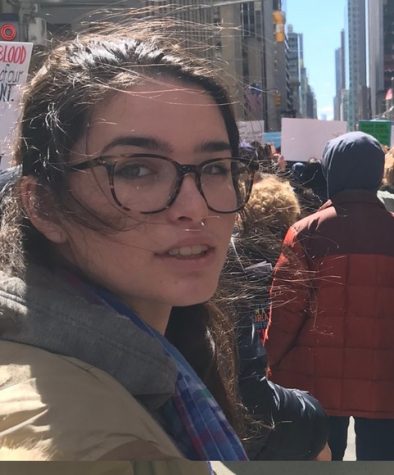 Phoebe Beber-Frankel '20, Sports & Arts Editor
Phoebe is the Sports & Arts Editor for the Catalyst, and has been a contributor since her junior year.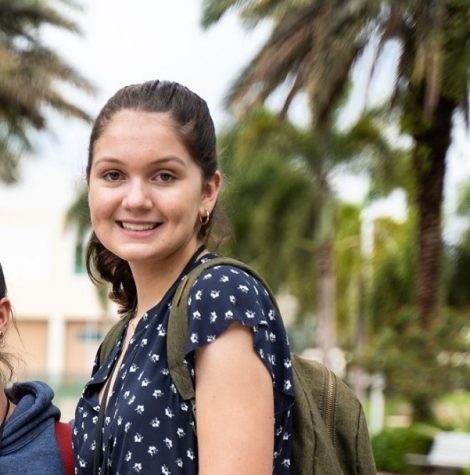 Liza Dill '21, Opinion Editor
Liza Dill is the Opinion Editor of The Catalyst. For the 2019-2020 school year she served as Community News Editor. She has been contributing since her...