Standardized Testing in a Pandemic: Exploring the Future of Testing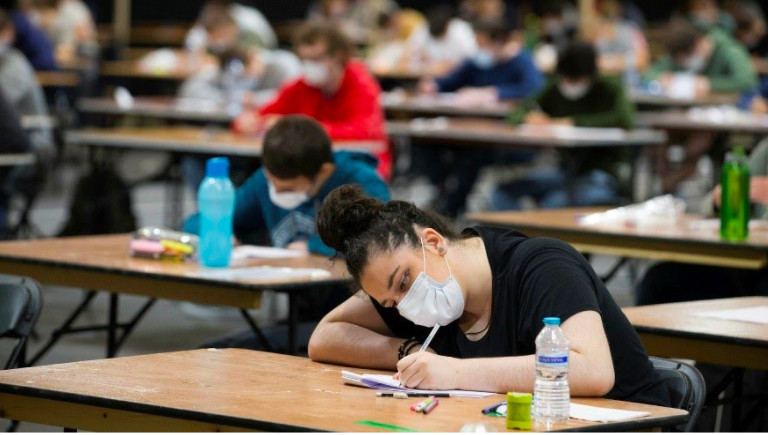 In today's climate, masks are a necessity, hand sanitizer is a rare commodity, and Google Meets is a central part of our day. While most pandemic based changes are apparent, others aren't. Take, for example, standardized testing. In 2019 over 8 million high schoolers sat for the SAT (2.2 million students higher than the year before), and as we enter a new school year virtually, most people seem to be asking the same question: Are the days of standardized testing behind us? 
Earlier this summer, as cases got progressively worse in each state, most colleges announced they would be test-optional. When asked what 'test-optional' truly meant, Head of College Counseling at RE, Lew Stival, explains, "Students who choose not to submit testing will simply be evaluated without it… it's easily done. Other parts of the application (teacher and counselor recs, student writing, etc.) will play a more prominent role in the absence of testing. He emphasized, "In brief, students who submit testing will not be advantaged, and those who don't will not be disadvantaged. " While the score will not play a significant role in the college process compared to years past, this has not stopped students from taking matters into their own hands.  
Students across the country have waited in the ACT's new virtual queue for upwards of an hour to secure a seat when fall testing dates dropped. Many have even left the city entirely with hopes of testing elsewhere. When asked why she decided to test in Naples, Alessia Gangone '21 said, "tests in Miami Dade were filled and going out of the COVID hotspot seemed ideal." Gangone '21 drove close to two hours traveling to the opposite end of the state early morning.   
Other students in the senior class who were lucky enough to secure a seat in the county described their experiences to be fairly adequate. Pablo Joseph '21 remarked that while he had to drive to a testing center he hadn't been to and started the exam an hour late, "the testing center felt safe and comfortable." He described that all CDC guidelines were strictly followed. For example, "each room had a maximum of 6 students all six feet apart, masks were mandatory, and temperatures were checked before entering the school."   
Gangone '21 agreed, "that while she felt safe, all the testing cancellations and lack of communication from the test companies made the process incredibly frustrating."   
Students have also been frustrated with the poor support that testing companies like the SAT and ACT have provided. For example, an hour before registration opened, the ACT site crashed, and when they opened back up, the only available dates were in October and the only available seats were in different counties. When asked whether seniors should try traveling to secure a test, Stival explained, "If it were my child, I wouldn't want him or her driving across the state to take a test that will likely have very little to do with their candidacy as an applicant, especially this year." The RE College Counseling department believes that unless a school requires the test jumping through hoops and crossing state lines is not worth the trouble.  
As the pandemic puts a wrench in the testing agenda, the very need for standardized testing like SATs/ACTs, subject tests, and APs are actively being questioned. For example, in our own community, RE has been crafting more classes that focus on different schools of thought, such as semester courses like 'Principles of Economics' or even a course on 'International Law and Human Rights.' In terms of the future of testing, on whether it will phase out or continue in a new format, Stival remarked", I know that the future of standardized testing is in online administrations… it's far more cost-effective and accessible for students everywhere. There are many bugs that will need to be worked out, but my guess is that online administrations will be here sooner rather than later. " 
Anderson, Nick. "SAT scores drop for 2019 class, but participation rises through testing in schools," Washington Post, 2019. 
https://www.washingtonpost.com/local/education/sat-scores-drop-for-2019-class-but-participation-rises-through-testing-in-schools/2019/09/23/332fc4d0-de11-11e9-8dc8-498eabc129a0_story.html.
About the Contributor
Joan Joseph, News and Features Editor
Joan Joseph is the News and Features editor of The Catalyst. For the 2019-2020 school year she wrote for the features column. She has been on the staff...