Opinion: Going Beyond HIP
RE has a responsibility to teach sex education
Education in any form heavily impacts the lives of students, and sex education is no exception. It is a vital part of health education that schools should take more seriously. And yet, studies indicate that the opposite is happening.
According to a 2014 School Health Profiles study by the Centers for Disease Control and Prevention, 74.2 percent of schools in the United States have a curriculum that addresses sexual health education. Of those schools, students in 63.7 percent were taught how to access services related to STD prevention and contraception, and 66.5 percent were taught the importance of STD prevention and contraception.
More locally, according to a 2007 study by the University of Florida College of Public Health and Professions, 87 percent of schools in the state of Florida teach sex education. However, at the time of the study, it was only required in 16 percent of schools, and nearly every educator who participated in the study stated they taught abstinence from sexual activity as the only way to avoid pregnancy or STDs.
The failure to teach sex education effectively is even more of a problem in a state that ranks second in the nation for HIV diagnoses, and at a time when, according to the Centers for Disease Control and Prevention (CDC), more and more sexually transmitted diseases are evolving to resist antibiotics.
Like any other important subject, sex education cannot be taught in one day, nor by an unqualified teacher. A school like Ransom Everglades, which already has such high standards for education, should not dismiss sex education as a secondary curriculum.
Ransom Everglades students first learn about the reproductive system in the 7th-grade Life Science course in middle school. However, it is not intended to be a sex education course. "The reproductive portion is still in alignment with actual Life Science," explained Ms. Bridgette Laskey, one of the Middle School Life Science teachers. "It's completely about the cells coming together and how life organisms would actually reproduce."
The individual teachers do have flexibility within the curriculum. "Some of us cover STDs," Ms. Laskey said. But she also stressed that "we're not going to go into the actual sexual education of it in terms of any kind of platform on what's right or wrong or how to be protected."
In the past, Ransom Everglades provided an additional, more advanced Life Skills course, which covered sex education. The course was taught to sophomores, who did one semester of Physical Education and one semester of Life Skills.
According to Ms. Penny Matthews, who taught this course, the curriculum was "broad, covering the overarching topics of physical, mental, and emotional well-being." The class had six units: human development, relationships, personal skills, sexual behavior, sexual health, and society and culture. Ms. Matthews said the course offered "more clinical information about female and male reproductive health" — meaning unbiased, medical, and scientific information.
After that course ceased to exist several years ago, the only sex education now offered at the Upper School is through HIP, the student-taught Health Information Project, which is for all 9th-grade students.
Ilija Wan-Simm '19, one of the student educators, said the program's goal is "to provide information so one can make informed and good decisions" about personal health." One of the eight modules is dedicated entirely to sexuality and sexual health, and sexuality is mentioned in a few others. "To have the information there, even if it gets repetitive, is very important," said Wan-Simm.
"
If parents are expected to teach their children about sex education, it is important that they learned proper sex education themselves. Uneducated teachers produce uneducated students who will grow up to become uneducated teachers. School is the safest way to ensure proper sex education."
HIP's information is accurate and relevant, but it is not substantial enough to compensate for a semester-long class like the one RE previously had. Additionally, the school would not trust 16- and 17-year-olds to teach geometry or chemistry when most students only take those classes once in their high school career. Sex education is too big and too important of a responsibility for upperclassmen to teach to freshmen one day and then never discuss again. In fact, if a freshman happens to be absent the day HIP gives a certain module, they will likely not receive the information at all.
Unlike geometry and chemistry, a specialized degree is not necessary in many schools in order to teach sex education; nonetheless, the subject demands experience and knowledge in order to be taught effectively. Sex education, when taught correctly, informs students about the science and maintenance behind their sexual health. Explanations and methods of maintaining health can only be supported with scientific fact. It is unlikely that students will have enough experience or knowledge to teach peers, or answer their questions, without having received a formal sex education themselves.
"In high school, conversations can be more robust," Ms. Laskey said, "but if there is a misconception [about sexual health] before getting [to high school], it may be too late. The most prevalent STDs affect people aged 14 to 25, meaning that there are some outliers in middle school."
When it comes to other issues concerning health such as substance abuse, RE invites adults who specialize in education about substance abuse, like the Freedom from Chemical Dependency (FCD) program. RE's use of peer tutors for sex education is effective, but they are neither qualified nor expected to teach the subject matter as comprehensively as it requires.
While school may not seem like the best environment to discuss topics regarding sexual health, a classroom conversation serves as a catalyst for more in-depth conversations at home. When RE had the Life Skills class, it was taught without the expectation that the topics were also being covered at home, and with the hope of inviting conversation.
"Simply the fact that we were teaching a health class would cause conversation at home, and those conversations at home would lead to, or open the door to, some direct information coming from parents," said Ms. Matthews.
Expecting only parents to teach their children sex education is putting the parent in the possibly unwanted position of educator. Many parents may not give their children an objective sex education, which risks leaving students with inaccurate information. A subject as important as sex education is not something that should be taught with any preconceived notions or beliefs.
In addition, if parents are expected to teach their children about sex education, it is important that they learned proper sex education themselves. Uneducated teachers produce uneducated students who will grow up to become uneducated teachers. School is the safest way to ensure proper sex education.
While Ransom Everglades students come from diverse cultures and backgrounds, an egalitarian education unites the community. The benefit of teaching sex education as part of a single curriculum is that it gives all students a level playing field, as all the students are supplied with the same information.
Wan-Simm voiced another concern. If the school were to introduce a new sex education component, he said, "I don't think the student body would take it the right way. I think it would be taken as a joke." He said he thought HIP is a good idea because it is "an outside organization." Wan-Simm's point illustrates the fact that sex education is often overlooked or deprioritized by both students and educational establishments.
RE students are often exposed to controversial topics in English and Social Studies classes, with some of this content revolving around sex or sexuality. If other parts of the RE curriculum do not censor students' learning, it is also important to have spaces where students can discuss these matters in a more focused environment. How are students expected to read books containing brazen sexual language or depictions of assault without knowing the basic foundations of sex or consent?
With programs such as HIP and, more recently, FCD, RE is becoming increasingly involved with the health of the students. Students are learning about how to maintain healthy lifestyles and how to deal with negative influences. Less stigmatization surrounding sex education will allow for a complete health curriculum.
About the Writer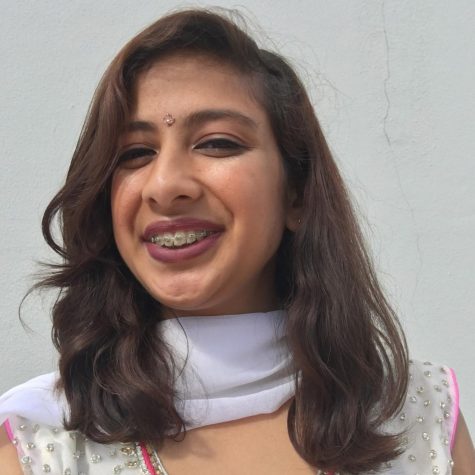 Kareena Rudra '20, News Editor
Kareena Rudra is the campus news editor for the Catalyst and has been writing since her junior year.