Amidst #MeToo, RE grapples with how to address sexual assault and harassment
At the first training session for this year's Peer Health Educators, students participated in an exercise called "Just Like Me," which helps them to see how their experiences are similar to those of others in the room. One of the prompts — which were used in all Health Information Project (HIP) training sessions across the county — asked students to indicate if anyone they knew had been sexually assaulted.
"Most students in the room raised their hands," said Preston Edmunds '20, who is a HIP peer educator.
"It wasn't surprising to me at all. I wish it was," she said. Although she noted that the question they were asked was a broad one, "the majority of girls I know would raise their hands whether it was about themselves or one of their friends."
The HIP curriculum book defines sexual assault as "any unwanted sexual contact. This includes sexual touching." This expansive definition is similar to others used by various organizations and research institutions.
Following the national dialogue over sexual assault that has arisen over the past few years, students have expressed the need for the issue to be discussed further, and in a more public way.
Nationally, sexual assault and harassment are not uncommon, although reporting them is.
According to a national 2011 study by the American Association of University Women, about 48 percent of all students in grades 7-12 reported having experienced some form of sexual harassment at school.
The numbers for what many would consider "assault" are lower: eight percent of students nationally reported being touched in an unwelcome sexual way, six percent reported being physically intimidated in a sexual way, seven percent reported having someone expose themselves, and two percent reported being forced to do something sexual.
But of those who had experienced any form of harassment, only nine percent had reported it to a teacher, counselor, or other adult at their school, and only 27 percent had spoken about it with family members.
Sexual assault often becomes an issue where, due to the fact that so few people report it, it is difficult to determine the frequency of incidents. Over the past several years, the topic has become more prevalent in the news, and many schools have been asked to confront how they address the issue.
"I think the numbers are less at our school than at other schools, but I think the issue of it is the same," said Carlos Prio-Touzet '20. But at some other schools, he said, "there's more of an open forum — people actually talk about it."
"I wouldn't say it's specific to Ransom — I would say it exists at Ransom," said Anderson Murphy '19. There isn't "a culture of sexual assault. . . . In that respect Ransom has done well, but I think sometimes [the school] has not addressed it as much as they could. . . . [And] the more you address it, the more you talk about it, and the easier talking about it becomes."
But as Head of the Upper School Mr. Ken Mills pointed out, it is important to carefully consider the way the school addresses an issue like this.
"How do we make sure that the message is clear, appropriate, safe?" said Mr. Mills. "These are challenging issues for us. What might be easy for one to hear might be very, very traumatic for somebody else to hear. . . . We need to manage that."
"How to convey and address this important issue has certainly been a conversation," he said.
In addition to crafting the appropriate message, there is also the challenge of addressing the fact that group dynamics and other societal norms may lead to some behavior escaping consequence.
"A lot of the time, in the boy's locker room you'll hear someone say something," said Prio-Touzet. "Because they feel like they're around close friends, they are more open about it and they'll say more. You can see more of the underlying layers."
"It becomes this dynamic where . . . some guys are afraid to speak up because they know they'll be sold out by the person telling their story," he said. "It almost turns into a secret society of guys who know bad things."
Promoting a positive culture
Although the Ransom Everglades Student Handbook does not have a specific policy targeted at sexual assault, harassment is directly addressed, as is physical assault. And both Head of School Mrs. Penny Townsend and Mr. Mills agreed that sexual assault was included in that language.
Dean of Students Ms. Lindsay Danielson emphasized that there is a reporting structure in place for assault and harassment of any kind.
"My response, if [an incident like this] is brought to my attention, is that information immediately goes to Mrs. Townsend and Mr. Mills, and then I follow the course of action that they are directing," said Ms. Danielson. "That way we have a unified approach."
One significant dilemma for day schools like Ransom Everglades is that often, incidents of sexual assault might happen off campus, at non-school functions and social gatherings. One question presented by this, said Mrs. Townsend, is "where does our jurisdiction begin and end?"
Independent of what RE's policies are, there are still legal obligations for what schools must do in the event of an assault. For example, teachers are known as mandatory reporters, a category of caregivers who are required to report any abuse or neglect of a minor to law enforcement.
"Adults have a legal obligation . . . called mandatory reporting," Mr. Mills said. "We are required by law to report [any credible information about sexual assault] to the appropriate authorities. Our first priority is to make sure the student feels supported and safe, and then we would try to figure out what happened, and when."
However, the school's actions and abilities to investigate are limited by the amount of information available.
"We take every case based on the facts as we come to know them. It is sometimes difficult to know all the facts," said Mr. Mills. "An awful lot depends on the information that comes our way."
In interviews with Mrs. Townsend, Ms. Danielson, and Director of Counseling Ms. Isis Perez-Gonzalez, they all said that they had never been approached by a student alleging sexual assault or harassment.
"Our community is here to provide support," said Ms. Danielson. "Depending on the situation, there are particular resources that [students] will have access to if they choose to come forward. The RE community is here to be supportive of those who have walked our grounds and supportive in whatever we can that is in the best interest of that individual."
In some environments, like the Women Empowered club, students do feel safe enough to open up in a broader sense about these issues.
"We talked about [assault] after the Kavanaugh hearings," said Anna Mistele '19, vice president of Women Empowered. "That might have been the only discussion we had about it this year. I know in past years we've had discussions about sexual assault, but also about generally uncomfortable situations that happen between Ransom students."
But even in these smaller settings, the student-teacher dynamic might limit the scope of conversations about sexual assault and harassment.
"Obviously if a student reports that they have been sexually assaulted, I have to report it as a teacher," said Ms. Danielle Ellis, the Women Empowered sponsor. "Because I have that responsibility, students may not feel comfortable sharing their stories."
In 2017, Women Empowered invited a guest, Dr. Richard Colon, to speak at a student assembly on the topic of consent. The Women Empowered officers wanted students to fully understand consent so that they could help protect themselves as well as their peers, said Ms. Ellis.
"I was a senior, so I had just started going to parties and noticed the strong potential for things to go wrong," said Ava Dimond '18, last year's Women Empowered secretary. "I was really annoyed that our school had provided zero education on consent except for HIP. We felt it was necessary because teenagers are naturally going to start having sex and getting drunk."
Students, Dimond added, "should have to think about what that really means and how the importance of an affirmative, enthusiastic consent will make them and their community a much safer, happier place."
However, this assembly was only open to seniors, a decision that Dimond and other Women Empowered members contested in a letter they sent to members of the administration.
In the letter, they argued that limiting Dr. Colon's audience conveyed the impression that these issues were not relevant to those in younger grades, and might even create a larger stigma about assault and harassment.
In addition, as Prio-Touzet said, "It's bad enough that it happens in high school, but the problem is magnified in college or in real life situations, especially if we're not learning the values now."
"I think that [my peers] know about consent in the legal manner, but not in the moral manner," he said. "Some things are morally wrong, but they technically don't cross the line of being illegal and I think that at that point, they don't understand what consent is. [Some] people at Ransom understand consent in a legal sense, but the second it doesn't cross over to actual intercourse, some people think it's 'fair game' because it's not 'as bad.'"
In addition to the assembly last year, there was an optional meeting open to all students — though it was not widely attended — after school to further discuss the matter.
Aside from speakers like Dr. Colon and the HIP program, sex education or other formal avenues to learn about issues like consent are not part of the RE curriculum.
Mrs. Townsend noted that this doesn't mean the topic is ignored. However, she said, "it may not be as structured as it needs to be. . . . We bring speakers in and there are topics that get touched upon, but is it a completely unified seven-year curriculum? No."
Mr. Mills analogized this to the school's approach to drug and alcohol prevention, which includes addressing the issues through programs like FCD and HIP.  The hope, however, is that the school's approach will expand to include more.
"We have an obligation to make students aware of what sexual assault is, and how to respond to assault in general," Mr. Mills said.
As Edmunds, one of the HIP peer educators, explained, the HIP program does have a module that discusses consent. "I think it is effective," she said, "because it goes into a lot of different nonconsensual scenarios — some with girls, some with boys, and some within relationships."
Meredith Hutchinson, also a HIP peer educator, agreed that the module did a good job of providing students with both factual information and real-life scenarios.
"The thing is," she said, "it's still so difficult to come out about being a victim of sexual assault. There should be more of a central support system at our school where students feel more comfortable opening up."
Mrs. Townsend noted that larger efforts are being made to address this issue. "We do have a new [health and wellness] initiative at the board level," she said. "Everything, the big initiatives, always start at the board level."
"With respect to how hard all my colleagues work, it just hasn't been on the radar to talk about it," she said. "And we've got to build up those muscles so we know how to talk about it with kids. It's a learning curve for us too, but you have to know where you're going before you even talk about it."
As for now, Mrs. Townsend said, "I hope that every kid in this school has a trusted adult. . . . And if that student doesn't have that, then we're failing at some level. That's a pretty powerful statement. But that's the kind of culture I want."
RE alumna Ivy McWilliams '18 also emphasized the importance of students looking out for each other.
"I know how Ransom students protect each other; sharing study guides, offering shoulders to cry on after bad grades, calling Ubers when someone's too drunk to stand, not asking for the homework to be checked if one person didn't do it," McWilliams said. "So why should sexual assault be any different?"
"Ransom's community is its strength," she said. "The relationships between the students specifically are unique and amazing. Talking about sexual assault needs to become part of a dialogue between peers. It needs to become normal to intervene in a bad situation, because students deserve to feel that community all the time."
About the Writer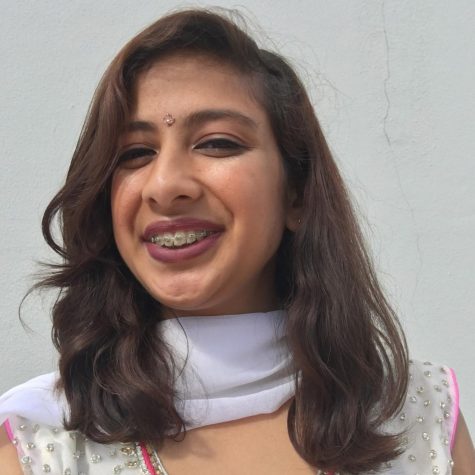 Kareena Rudra '20, News Editor
Kareena Rudra is the campus news editor for the Catalyst and has been writing since her junior year.