The lessons not learned in school
RE students reflect on the benefits of off-campus jobs
RE students taking a trip to the Coral Gables Shake Shack this past summer might have seen a familiar face behind the counter: Jake Schwartz '19. Now an alum, Schwartz, who worked the grill and cash register, is one of the rare examples of RE students who have had jobs outside school. While many students at Ransom choose to spend their time with a lacrosse stick or in the debate room, a small percentage also spend their time taking orders at fast-food restaurants and cooking up pies at Fireman Derek's.
Finding a student at RE who has a job is not as easy as it might be at other schools with more socioeconomically diverse populations. For many students at these schools, a job tends to be a necessity. Whether it is because they need to help support their family or because it is the only way they will be able to afford college, "having a job is just as necessary as going to school every day," said Cynthia Kyles, director of student services at Booker T. Washington Senior High School. 
In a 2018 study, the U.S. Census Bureau found that in the United States about fifty percent of youths ages 16 to 24 years old were employed, mostly part-time. Additionally, a survey done at Booker T. Washington found that on average, about fifty students per grade — each grade is about 250 students — have a job, making the number of students with jobs total to a rough 200. Kyles estimates that one fourth of these students need the additional source of income to help their family stay afloat financially. 
For many RE students, conversely, a job seems to be out of the question — because they do not have the financial burden, because their schedules are packed already, or for both reasons. "Between studying for SATs, extracurriculars, and trying to stay afloat in school it is difficult to make time for a job," said Emma Rosenthal' 21.
And yet, when asked whether more Ransom students should get a job, an overwhelming number of students said yes. "It allows you to get out of the sheltered community and way of life that we have all grown up around," said Addy Weintraub '20, who works at Fireman Derek's. 
For Schwartz, working in the food service industry gave him a wider perspective that he wouldn't have gotten within RE's socioeconomic bubble. It "forces you to work and interact with people who may not have graduated high school or are working their way through community college, groups of people different from the average person on the Ransom campus," he said.
RE students with jobs also agreed that having a job forces you to be more responsible. Elanah Arnold '21, who worked at Crave Clean Protein Bakery, explained that "it was scary to think that one slip up like forgetting to lock the door could have horrible consequences." This responsibility is different from anything faced with at school, according to Arnold. "You are no longer thinking about yourself; the focus has shifted onto others because one careless mistake can jeopardize someone's livelihood."
If working a job can be challenging, so can getting a job: none of the students interviewed got the first job they applied for. While some students only had to put in two or three applications, others put in close to eight with hopes of getting picked. "Being under 18 but over 16 is a tricky age because you're old enough for a job but at the same time too young for one too," explained Heather Touby '20, who works at Town Kitchen and Bar in South Miami.
But the challenge is worth it, according to Weintraub. "In the beginning I wasn't sure if I could handle another thing to do after school," she said, "but I am really glad I stepped out of my comfort zone. I love my job!"
About the Contributor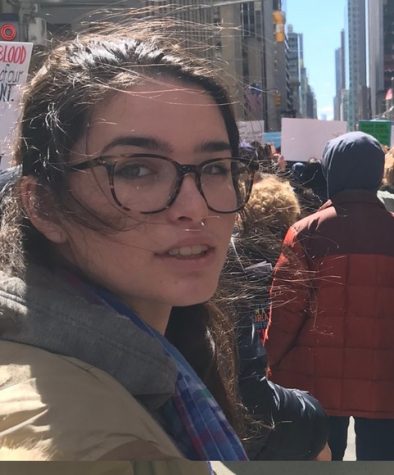 Phoebe Beber-Frankel '20, Sports & Arts Editor
Phoebe is the Sports & Arts Editor for the Catalyst, and has been a contributor since her junior year.