'The Cadence of Service'
RE students seek to live up to Paul Ransom's mission, even as the pressures of modern academic life intervene
All students who attend Ransom Everglades hear the words written in Paul Ransom's letter, describing three classes of people. They are told that, if they wish to attend Ransom Everglades, they should seek to be the third class of person who believes that "they are in the world not so much for what they can get out of it as for what they can put into it."
Many RE students strive to live up to this ideal by dedicating significant amounts of time to volunteer work and community outreach. Some have raised questions, however, about whether students are doing as much as they could to serve the greater Miami community in meaningful ways.
For example, many RE students seek admission to the most prestigious universities in the United States, and some students see volunteering primarily as a way to enhance their application, rather than as a way to give back to their community.
"I think a lot of people volunteer because it will boost their college resumes," said Anna Mistele '19, who volunteers at a program called Girls Who Code. She pointed out that some colleges expect students to fulfill a certain amount of community service hours, and even those that don't expect students to do service that corresponds with their extracurricular interests.
"I definitely didn't start Girls Who Code because I wanted to improve my resume," she said. "What's interesting is that my work teaching girls to code did become a big part of my college application. I felt bad about it — using that volunteering for my own personal gain made me feel a little disingenuous."
Dylan Tie-Shue '20 agreed that this tension sometimes complicated the discussion around service.
"There should be no such thing as a 'resume filler,'" said Tie-Shue, who volunteers at Breakthrough Miami. "Students should always pursue their own passionate interests, regardless of what they should get in return."
Ms. Jenny Carson, Assistant Dean for Student Activities, echoed Tie-Shue in regards to the pursuit of passion for the greater good.
"We have a lot of talented students here," she said. "We should be figuring out matches [between students and service] that can be made that can be mutually beneficial."
The RE Volunteer Service Organization, or VSO, helps connect students who have a genuine interest in volunteer work with local service opportunities. An example of this is the Tucker Elementary After School Program, in which RE students tutor Tucker students who struggle academically in math and English classes.
"The kids who go to the program are the kids who are doing really badly in school, either due to behavioral issues or academic issues," said California Jenkins '20, the Tucker Tutoring Coordinator for RE. "So we work with them to improve their understanding of subjects but also to get them ready for testing so they won't get held back in school. Spending one-on-one time can really help with behavioral problems if they have any."
Jenkins said that her service at Tucker reflected her love for the students with whom she works. "They're really incredible and being able to help them with their school work and general education is a really cool thing to experience," she said.
Another example of RE students reaching out to the community is St. Alban's Day, a tradition that has persisted for over 40 years. The event — a holiday-themed carnival hosted by RE students — serves children aged three months to four years old from the St. Alban's Child Enrichment Program, which is a Head Start program with locations in South Miami and Coconut Grove.
"It's a fantastic way to give back to the community," said Alexandra Prio-Touzet '21, who worked in the face painting booth during this year's St. Alban's Day. "I feel like St. Alban's Day is so magical for so many children, especially for those who may not have the opportunity to experience events like it very much."
Ms. Carson, who is also the 10th-grade sponsor, said that the program is notable "both for making connections to programs within our community and also maintaining longevity for our community of service that is rooted in our institution."
She noted, however, that what service at RE has looked like has changed over time, and that there have been conversations about how the school could expand its relationship with St. Alban's.
Ms. Carson said that she and Dr. Corinne Rhyner, also an Assistant Dean for Student Activities, have discussed the importance of making long-term commitments rather than what she called "single touch points." These commitments, she said, are how systemic change is made.
An example of one of these long-term commitments is the Barnyard program. Barnyard is a free after-school program for children aged 5-12 with financial and domestic hardships. Volunteers take on various roles, from helping with homework, to reading to the kids, to simply playing with them.
Ms. Katie Oxenhorn, the director of Barnyard, expressed the importance of student volunteering.
"When volunteers are here, the kids can get one-on-one help and attention," she said. "Whether it's playtime, homework help, [or] reading, it's one-on-one time with someone that could be a good role model for good behavior — someone that's teaching them good values, that's teaching them discipline, helping them."
However, long-term commitments, as opposed to single touch points, are time-consuming, and time is not abundant for RE students. Because of this, Sofia Mora '20 is now only one of a few RE students who volunteer for the Barnyard program.
"There used to be a big group that would come because [Becca Hadwen '18] was spearheading. After they graduated, we have hardly any that come from Ransom — just two students," Ms. Oxenhorn said. "We would love to have more volunteers. The volunteers that Ransom sends us have always been high quality."
Unfortunately, Mora said, "many of us already find ourselves stretching ourselves thin between keeping up with our academics, sports teams, and other extracurriculars."
Still, although long-term commitments to service can be difficult for busy students to maintain, they are crucial to the success of programs like Breakthrough Miami, which has had its local headquarters at RE. According to Mr. Webber Charles, Senior Site Director at Breakthrough, students that display strong commitment to the program are able to provide their talents in an innovative way that fosters change within the community.
"There's a benefit to the one-offs but you definitely impact the community by playing the long game and having a regular cadence of service," he said. "Having the cadence of service allows for relationship building and sharing of experiences and sharing of stories and feeling like we're together, like we have this common purpose, that's because we're part of this one thing that has one mission and vision."
About the Contributor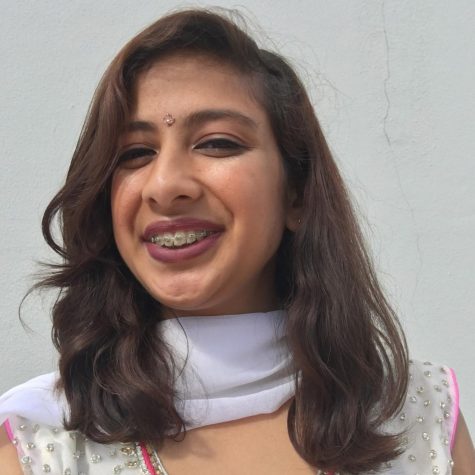 Kareena Rudra '20, News Editor
Kareena Rudra is the campus news editor for the Catalyst and has been writing since her junior year.