As the sun rises over the Upper School campus, the Math Team layers rich shades of aquamarine and cobalt on a rusty old artillery piece, leaving no nook or cranny unpainted, and transforming its color. They put the finishing touches in gold, signaling the beginning of Pi Day, and continue this time-honored tradition. We often pass it in the Quad and don't think much of it, but when you stop and look at it, it makes you wonder: How did this tradition start, and where is the cannon from?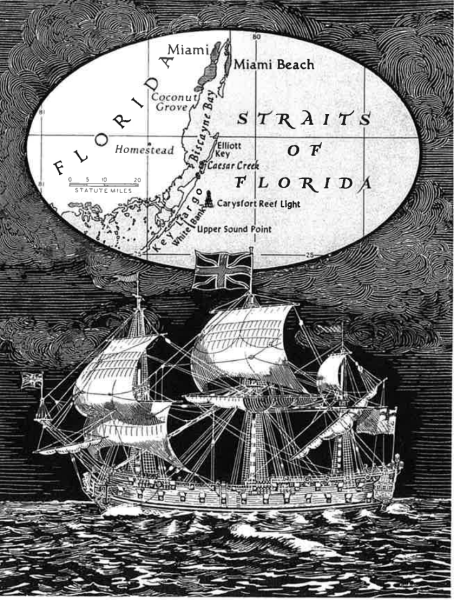 To trace the origins of the cannon, we must travel back to 1695, when William III and Mary II were the sovereigns of Great Britain. A British ship called the HMS Winchester was traveling from the Caribbean back to England when it careened and sank during a hurricane near Elliott Key, about 20 miles south of Miami. It sat mostly undisturbed for nearly 250 years until an alumnus, Samuel Fales '31, and Commodore Hugh M. Matheson, head of the Biscayne Bay Yacht Club, helped to excavate the wreckage in 1938. They found a few cannons, one of which is in the quad and another which is now at the Yacht Club. The cannon was donated to the school by Commodore Matheson and was moved to its current location in 1965.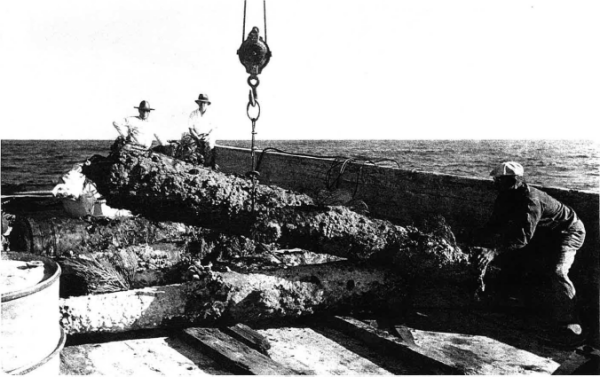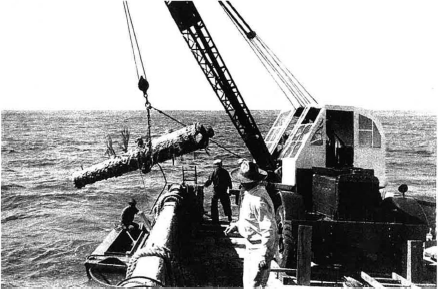 Today, the painting of the cannon is a venue for RE spirit encouraged by school leadership. However, it did not start out this way. In 1968, the night before graduation, a group of seniors painted the cannon. The next day, the headmaster, Mr. Cameron, said that if the paint was not off before commencement started, there would be no graduation. With steel brushes, paint remover, and a bit of elbow grease, the seniors reverted the cannon back to its rusty red color, and commencement went on as planned.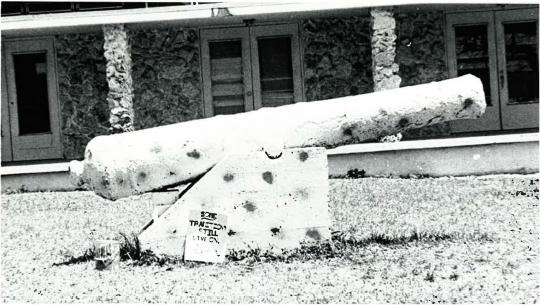 To trace the evolution from delinquency to sacred RE tradition, I was lucky enough to talk to alumnus Dave Villano '79: "My recollection is that painting the cannon became a school-sanctioned activity sometime in the last 1970s or early 1980s. Prior to that, it was done secretively, always at night, during an era when there were no after-hours security guards and no security cameras on campus. Students snuck in and painted it, and no one knew who
did. If you were caught, you'd get in trouble.
"My first memory of seeing it painted was in 1973, and it was a big deal," Mr. Villano continued. "We had a tradition back then of the older students doing after-hours pranks or practical jokes, and they would always leave the same calling card—'The Phantom.' So, one morning we all arrived for school, and someone had painted 'The Phantom' across the cannon. Over the following years, painting the cannon became more common, perhaps three or four times a year."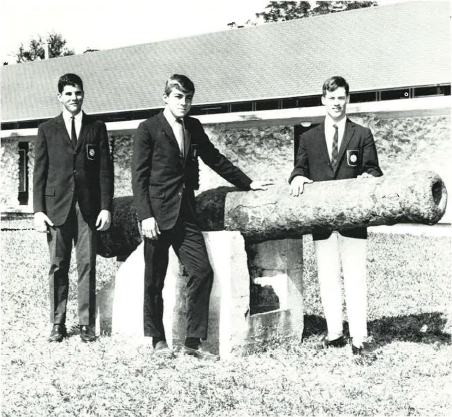 "Then," he said, "in 1978 or 1979, I was in the quad right as school was letting out, and someone showed up with a can of paint and started painting the cannon in broad daylight and without any attempt at secrecy. Up walked the Dean of Students, who just stopped and stared at this student, and after a moment just said, sarcastically, 'Can't you just put in a very small amount of effort to do this behind my back?' And then he walked away. It was at this point that the school administration gave up trying to stop it and decided to allow the paintings, provided students received advanced permission. To me, it took away the mystery and the fun."
Nowadays, the cannon is a focal point for the quad. It is a hub for student communication and an outlet for school spirit. It hides more than 300 years of history under hundreds of layers of paint. We take it for granted, as obscure as a tree, yet it would be strange not to have it. The cannon is like Ransom Everglades—built on an ancient foundation, but always evolving.
This feature was brought to you by the History of RE Club.