Rate My Teacher?
Students and teachers have varying perceptions of Folio Student Perception Surveys
Get your grudges out: It's survey time.  
On March 26, 2021, the first Folio Student Perception surveys were sent out. The survey invites students to reflect on their teachers and courses. There are three sections. First comes the 'adjectives' section, with sliders that allow students to give teachers ratings from 1 to 10 for different qualities such as "humorous" and "approachable." Then there's a section with teacher-specific sliders, asking questions such as, "Do they hand back work in a timely fashion?" Finally, there's a free response section that allows for any additional comments.  
In the time between 2021 to 2023, Folio Perception Surveys have elicited many different reactions from both teachers and students. Today I ask: Are the surveys worth it?  
I walked into Associate Head of School Dr. John King's office in the Pagoda, where the furniture smells like nostalgia and the wood floors creak with every step, to sit down and ask how the surveys started.  
Folio is a professional development platform that Ransom Everglades was using long before students got involved. The independent organization that runs it, Folio Collaborative, provides a website where teachers can reflect on their growth, in a process that involves everything from setting goals at the start of the year to having conversations with their fellow faculty members and department heads about teaching methods.  
As Dr. King put it, "It's supposed to generate conversations among teachers about good teaching." The platform's approach is based on "Fierce Conversations," a program developed by leadership consultant Susan Scott that emphasizes the importance of communication and clarity to professional growth. 
I asked Dr. King if the outcome of the surveys so far has been the intended one. "I think the intention was to be able to offer teachers a sense directly from students of how the students experience the class. Mostly, I think that's what happened. Honestly, not every student takes it as seriously as you would wish," he said. 
So, how do students take it?  
"Ideally it would be helpful, but in practice it's not that great," said Lael Sanders '26.  
I heard echoes of Sanders's sentiment when I observed a student conversation break out shortly after I began my interviews for this story. To respect the students' choice to remain anonymous, we'll call them Student A and Student B.  
STUDENT A: I've just had a very negative experience this year. With specific teachers completely, not even just ignoring the surveys but making fun of what people wrote in the surveys. And that is completely counterproductive. That is actually making me feel like my voice is now seen and completely ignored.  
STUDENT B: I feel like that's the exception to the majority. A lot of teachers actually take it into account and try to grow and learn from it. Especially the younger teachers, who are still trying to learn and have new teaching skills. And that's the majority of our faculty, which is younger teachers. They're more receptive to change. 
STUDENT A: I mean, I haven't really had any teachers change that much. 
STUDENT B: But I have had teachers that are aware of what they need to do.  
The story does not end with teachers receiving an email with the results, however. RE requires faculty to fill out a two-page reflection form describing what they found surprising and what they gained from the process. Faculty are given close to a month to fill this form out.  
"
Student perceptions are critical. They're important. But we need to provide students with opportunities to think deeply about their  perceptions.
— Ms. Jennifer Nero
Teachers start the year by setting at least two goals in their Folio. Part of the reflection form asks: How does this feedback, this perspective, affect a teacher's professional goals? 
In what is called a "mid-cycle conversation," a mentor or Department Head goes over with a teacher either the reflection forms, the survey results themselves, or the teacher's overarching goals at Ransom Everglades.  
So, at least in theory, Folio Perception Surveys are part of a bigger picture, and integrated more deeply into RE's approach to professional development than students tend to realize. The voice of the student body is not left at the submit button's door.  
At the same time, students like Sanders have questioned their effectiveness. 
She recalled a moment from the year prior, after her teacher received the survey: "He sat us down for a lecture and he was like, 'I cannot believe these responses. I try so hard. What's wrong guys? Tell me,' It's guilt tripping. So yeah, he's the only teacher I've had respond negatively." 
Ella Gonzalez '24 shared a similar experience. "He sat us down and started yelling at us about the responses our class gave, and that if we wanted to say something, to say it to him. He wanted to fix it if there was a problem, which is nice, but his approach was a little harsh," she said. 
In their current form, the surveys do not record students' names, nor do they ask for identifiers of any kind. That anonymity, to Sanders, is an essential feature. "When you're terrified of consequences, or just terrified of the teacher in general, you're obviously less likely to accurately represent your own thoughts," she said.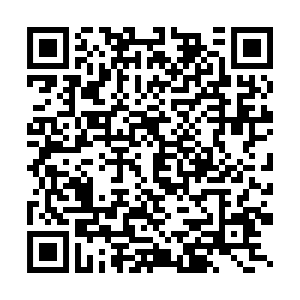 But some teachers hold the opposite view: the anonymity translates into a further disconnect between students and teachers, creating a barrier to communication rather than facilitating it.  
Dr. Matthew Helmers, the Upper School's English Department Coordinator, commented, "I do not believe in anonymity. I believe that through Socratic dialogue, everyone's voice can be heard and supported. But an important barrier to participation is being willing to stand by what you say. And not in a defensive way, but in an exploratory way. And I understand that there are barriers to power, and there's fears of retribution. And there's issues there. And I also think that reverence and respect are important." 
"One of the reasons I want to get away from anonymity is I also see it as a breakdown in trust," he continued. "And I think students struggle to trust all of their educators, when they don't see how much time we put into every decision that we have reviewed."  
Anonymity wasn't the only issue RE faculty members mentioned when asked about the surveys. Ms. Abigail Berler, a History and Social Sciences Teacher at the Upper School, commented on the format of the questions.  
"One of my concerns is that for students who do not think carefully about their answers, the phrases that they have to choose from, like 'are they humorous?' or 'do they seem prepared?' are very limiting. They are not necessarily a good measure of a teacher's effectiveness. Because a really effective teacher might not be funny at all, and a really ineffective teacher may be hysterical," Ms. Berler said.  
Ms. Berler also shared her concerns about the free response section. "On a more basic level, I'm troubled because there's so much blatant misogyny and racism in our society. I believe teacher surveys are inherently biased against people in some groups and that it creates a vehicle for kids to anonymously vent and criticize certain members of our community disproportionately," she said.  
Ms. Berler is not alone in seeing Folio Student Perception Surveys as a potential "vehicle for kids to anonymously vent." That perception is the main problem with them, according to Mr. Luis Felipe, who teaches Physics and Data Science at the Upper School. "When you use those tools to punish, then you're losing the communication part," Mr. Felipe said. "That feedback is not going through, and what you want is [the teachers] to be able to honestly think, 'Oh yeah, I'm not doing this in the best way, and I should improve." 
For Humanities Department Chair Ms. Jennifer Nero, the core problem with the surveys is that they encourage the students to critique what doesn't work more than reflect on what does. "The design of the survey unintentionally prompts a deficit mindset response. I don't think that approach is the most helpful way for faculty and students to improve the teaching and learning environment," she said. 
"What I've learned is that students provide better feedback when they can respond to a prompt like: 'I learn best when these conditions are present' rather than 'Teacher X isn't doing this very well' or 'they don't have a good sense of humor,'" Ms. Nero continued. "Student perceptions are critical. They're important. But we need to provide students with opportunities to think deeply about their perceptions. I think we can do a better job of getting students to articulate how they learn best by providing a more aspirational framework." 
When I asked Dr. King about what could be changed in the survey, about asking different questions to evaluate the teacher, he said, "I think you are kind of onto something. Not every question is great. You know, we have talked about it. Now we have this culture of gathering student feedback, but maybe we need to look for a better instrument, because we don't love some of these questions, and there's not a ton of flexibility in this platform to make our own questions." 
For Mr. Felipe, changing the questions themselves might be less important than changing the mentality surrounding them. "I think it comes down to training," he said. "To train the students or to help the students understand that the things that will benefit them the most is not to get the teacher in trouble by lashing out, but to give honest feedback to the teacher that they can incorporate, listen, and then use to fix things."  
As I got ready to leave Dr. King's office, I had one last question.  
"Do you see the Folio Surveys remaining a part of RE for the upcoming years?" 
Dr. King responded, "I see some sort of survey. I don't know if it'll be this one. The whole idea of students giving feedback, I think, will stay."