Freshman Year: A Survival Guide
"How do I survive freshman year?" Nearly every freshman wants an answer to this complex question. Naturally, first-year students feel nervous about entering a new school with unfamiliar teachers and upperclassmen. However, the outcome of this new chapter depends on a positive mindset and the way they spend their time at RE.   
All upperclassmen have walked in these same shoes, confused about the path ahead of them. Even so, they conquered this challenge. Here are some of the most advantageous pieces of advice to help you adjust to high school. 
Balance social and school life 
Finding a balance between school and social life poses one of the most difficult challenges. Teachers will expect more from you than you were accustomed to in middle school, which may cause feelings of anxiety with your workload. Senior Verena Gonzalez '22 offered advice: "I would generally do a lot of my homework over the week and let the weekend be my time to relax and see friends." Also, she "would always do [her] homework the day it was assigned." This way, her assignments would not pile up and she had more time to hang out with friends.  
Make lots of friends  
Not having any friends in your classes may also seem like a difficult challenge.  Do not look at this situation through a negative lens; instead take it as a chance to make even more friends. Besides, there are many chances to hang out with friends throughout the day. Sophia Capote '22 says, "I think [I] mostly [made friends] beyond the classroom setting at lunch." Take advantage of the new high school schedule because there are many opportunities "to see [your friends] throughout the day and during passing periods," Capote says. .  
Having many different friends can positively affect your school day. Knowing that someone can help you study, walk you to your next class, or just be there to talk to you can make you feel better.  
Take risks  
Because of the many different changes in ninth grade, especially having more freedom than in middle school, people tend to discover new passions. Do not be afraid to take risks or join new sports teams or clubs. "Take advantage of everything. If there is something you want to try out, do it because now is the time," Maria Luiza Schuchovski '22 explains. 
Use resources for success  
 As a freshman, you may think that you need to perform perfectly: get all A's, join multiple clubs, and participate in sports. No one expects perfection, and this unhealthy mentality can greatly affect your mental health. Freshman year is your chance to make mistakes and to find out what you enjoy.  Nevertheless, this process may become overwhelming.  
"[Your] advisor will always tell you the best way to approach a problem and how to talk to your teachers," advises Maria Luiza Schuchovski '22. Whenever it feels as if the walls around you are crumbling, advisors will always listen to your concerns and offer advice. Other resources around campus that can guide you through challenging times include the guidance counselor or your teachers. 
Another great resource includes the upperclassmen. Speaking with older students gives you the chance to talk to someone who has already experienced all the emotions and challenges you have. Ella Gonzalez '24 said, "[do not] be intimidated or scared to talk to the upperclassmen because it is helpful to get to know them in case you ever need help." We may seem intimidating at times, but you can always count on us for advice and to lend a helping hand. We want to see you succeed! 
Ask for help if you need it  
"Don't be reluctant to ask for help, whether it be from your teacher or classmate because you should not stress over everything yourself," explained Sophia Romanov '24.  School is a learning process, and sometimes you may have to ask for help. In no way will anyone think any less of you. Teachers want to see you engaged, and your willingness to go to extra help will show the teacher that you care about learning.  
Have a positive attitude   
"Consistency, persistence, positive mindsets, and organization," said Mrs. Sanchez, RE freshman Biology teacher, are the best ways to successfully survive your freshman year. If you start the first few months with an excited attitude and willingness to adapt to a new environment, you will survive. Remember, take each day as it comes. You do not need to plan out your entire life. Leave time to grow and experience new adventures. 
About the Contributor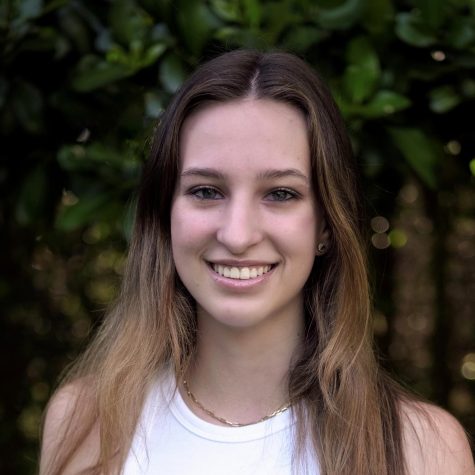 Ella Kuppers '22, Staff Writer/Social Media Editor
Ella Kuppers '22 is a staff writer and social media editor for The Catalyst. She specializes in the Opinion section.