RE Girls Lacrosse cruises past Gulliver with an 18-1 victory
The Ransom Everglades Girls Varsity Lacrosse team once again showed its strength, easily overpowering the Gulliver Preparatory Raiders 18-1 in its fourth game of the season. Sara Broad '23 led the Ransom Everglades offense with five goals. Several other Raiders also got on the scoresheet, with Emma G '23 and Hanna Hicks '21 both scoring three goals.  
"Our strategy was to play with intensity and take control after the first whistle. One team goal we have for each game is to win the first draw and score the first goal," Head Coach Jackie Kisthardt said. "So far, we have done that in each game, and it allows us to get momentum on our side once the game begins." 
Ransom Everglades initially got off to a rocky start. In stark contrast to Key West High School's high defensive line and man-to-man defense, Gulliver played a deep-lying zone defense that tried to generate chaos by disorienting the Ransom Everglades offense. However, RE countered this strategy by rapidly switching the point of attack to create space for shots on goal. Despite rushing to an early lead, many players felt that their performance was poor. 
"We knew a little about Gulliver going into the game, and we allowed our overconfidence to get the better of us," Joelle Peña '22 said. "After we conceded a goal that we knew we should have stopped, we had an early timeout that helped shock us into action. We decided to challenge ourselves to play our best, which helped us improve as the game progressed." 
The Raiders' defense once again put on a stellar performance, playing an aggressive man-to-man defense that limited the opposition to just one goal. Ultimately, Gulliver Prep's static attack posed little threat to RE, and Ransom Everglades' focused defenders ensured that the team was always in a good position. The RE defense was then able to immediately transition into attack, with hard-working midfielders Ellie Dyke'21 and Maya Rego '21 ensuring the game ran smoothly. 
"I think the key to yesterday's win was our great offensive timing and the intelligent off-the-ball movement of our entire team," Rachel Bienstock '21 said. "Many of our players have now played lacrosse for several years, and we hope that our advanced tactical understanding of the game will continue to help us create so many goal-scoring opportunities."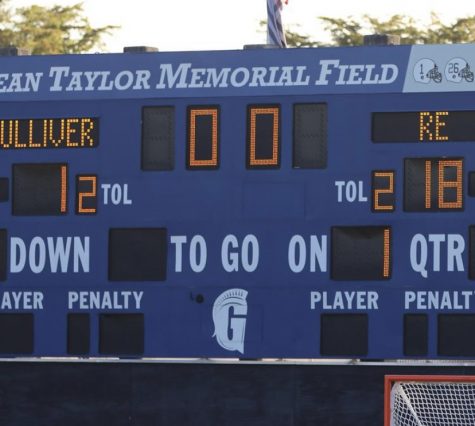 RE went into halftime with an 11-1 lead and was able to control the tempo of the game in the remaining half to secure an impressive 18-1 win. In the end, the tireless efforts of RE's midfield and defense combined with its offensive efficiency were too much for Gulliver Prep to handle. Now, the Raiders are preparing for their busy, demanding March schedule. 
"I would like to see our team continue to play with intensity over the next few games," said Coach Kisthardt. "We have a tough schedule in March with lots of games and are playing two strong teams in Pine Crest and St. Thomas Aquinas. It will be a good challenge for our team by playing two of the top teams in the state." 
In the meantime, the RE Girls Varsity Lacrosse Team can look forward to its game on Wednesday at 6:30 P.M. against Palmer Trinity School, where it is hoping to extend its unbeaten start to the season. 
About the Contributor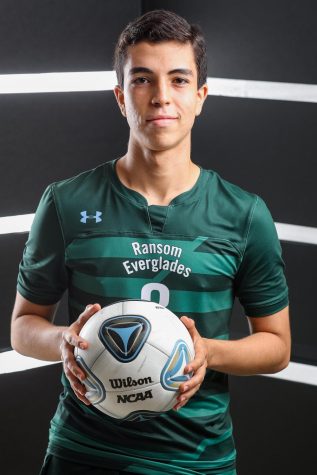 Gabriel Pulido '21, Staff Writer/Copy Editor
Gabriel Pulido '21 is a staff writer and copy editor for The Catalyst.