RE Boys' Lacrosse picks up first win of the season with 5-1 victory over Key West
The Ransom Everglades Boys' Varsity Lacrosse team won its first game of the season Saturday evening as it defeated the Key West Conchs 5-1. Jack Rivas-Vazquez '22 led the Raiders with four goals.  
"It was nice [picking up our first win of the season]," head coach Tyrone Croom said. "It wasn't the execution we wanted to see, but a win's a win at the end of the day. We got some good looks at what we're going to have to work on throughout the season, but again, a win's a win." 
RE got out to a quick start offensively, with Rivas-Vazquez scoring twice in the opening minutes of the game, with another goal coming from Brendan Dyke '23 moments later. Ransom Everglades led 3-0 at the end of the first quarter. 
The offensive production slowed down in the second quarter, but RE's defense was stout, headlined by an emphatic check by Levi Gans '22 that sent a Conchs' midfielder to the ground. The Raiders maintained their three-goal lead heading into halftime. 
"I was just trying to find my shot," Rivas-Vazquez said. "I think it was going well. When I was open, I was shooting. Just trying to hit the net."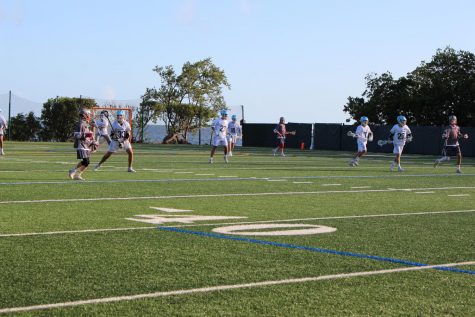 Key West struck back coming out of halftime with their first goal of the game, but Rivas-Vazquez scored another goal after cutting around the crease and faking out the goalie to reclaim a three-goal lead. The pace of the game slowed once again late in the third quarter, with the period ending with the Raiders up 4-1. 
The slowed pace continued throughout the first half of the fourth quarter, which came to an end with another Rivas-Vazquez goal. The Raiders stopped several late pushes by the Conchs to win 5-1. 
"Our first win of the season was sloppy in my opinion, but we've got a lot to work on come this week," Rivas-Vazquez said. "Big ups to Elliot [Sable '21] (the Raiders' goalie). He played really well today and this week. It could have been a different game if Elliot wasn't playing well."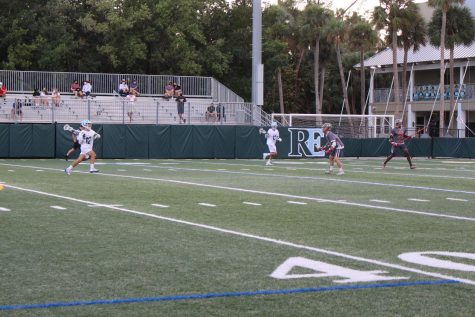 The Raiders now have a 1-1 record and will travel to Miami Country Day on Monday, March 1 to take on the Spartans at 7 p.m. 
"I think we've just got to take more shots on goal, build a more solid offensive scheme, and run with our head up. Pass and catch, all of that good stuff" Rivas-Vazquez said about how he thinks the team needs to improve. 
"[We need to work on] just protecting the ball," Coach Croom said. "We've got to cut down our turnovers; we've got to cut down our unforced errors. We've just got to execute with passing and catching. Simple things like that, we clean that up, and I think we're going to be alright."