RE Girls' Lacrosse continues hot start, defeats MCDS Spartans 22-4
The Ransom Everglades varsity girls' lacrosse team showed no signs of post-break rust as it continued its early-season dominance by defeating the Miami Country Day Spartans 22–4. The Raiders were led in scoring by Ellie Dyke '21 with seven goals, with other notable contributions from Emma G '23 with three goals, and Neely Amdur '21, Rachel Bienstock '21, Leah Croom '24, Brinson Cusack '21 and Maya Rego '21 with two goals each. 
"We have about fifteen seniors, so they're really leading our team really well," Head Coach Jackie Kisthardt said. "And we just have so many threats offensively that we can look to any of our offensive players to get the ball in the back of the net." 
RE started the game by taking a quick three–goal lead behind an up-tempo offense. MCDS struck back with two goals of their own shortly after, cutting the Raiders' lead to 4-2. From there, Ransom Everglades shut out Miami Country Day for the remainder of the half, expanding its lead to 13-2 led by Dyke with six goals.  
"I haven't played in over a year because I got a concussion last year, so I wanted to come out strong and help lead the team and just lead by example," Dyke said.  
The second half continued the same trends as the first as RE maintained its dominance by controlling the pace of the game on offense and relentless defense, frequently stopping MCDS before they could successfully clear the ball. The Spartans would not score again until the final minutes of the game while the Raiders continued to run up the score to a final of 22-4. Eight different Raiders scored on their way to picking up their second win of the season.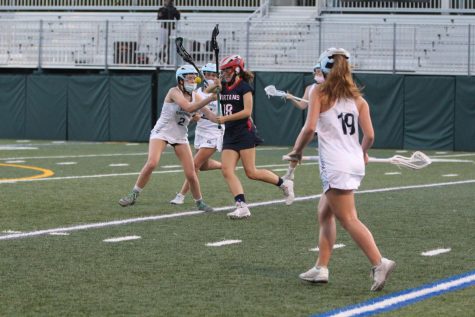 "It was my first game back [from injury], and I thought we played really well as a team," Dyke said. "We were playing very unselfish in our plays, and I think we connected very well." 
The Raiders are now 2-0 for the season and will look to continue their hot start when they face the Key West Conchs on Saturday at 2 p.m. 
"It's just good to get the girls back out on the field after our season was cut short last year," Coach Kisthardt said. "We have a really senior–heavy team, so to be able to get the seniors back out on the field is our motivator, that we're able to come out every day and practice and play. We're just taking it game by game and looking forward to our game Saturday."