After a season like no other, the Boys' Basketball team gears up for district championship
When the school year began, RE athletics teams were haunted by several big question marks. Would the school allow our athletics teams to compete? How would athletes trying to play in college showcase their skills?  
After COVID-19 rules established by the school allowed students to return to in-person learning October, the RE boys' varsity basketball team breathed a sigh of relief: they were, in fact, going to get to compete in the 2020-2021 season. Few people were more appreciative for the opportunity to compete than one of the captains of the team, Lucas Ortiz '21. "We are fortunate to have a season; not every school in our district has that privilege," Ortiz said. "I know athletes from other schools who were not able to have a senior season," he added. 
But the season itself has brought some serious challenges, including a rocky preseason, a largely new roster of players, and the chaos brought by mandatory quarantine periods for players and coaching staff. As the team gets ready to face the Archbishop Carroll High School Bulldogs in the district semi-finals tonight, they also face yet another tough reality: Head Coach Scott Berman, currently quarantined, won't be there. But they plan to power through—as they always have. 
One of the first major COVID-related changes to the basketball season was the requirement that players wear face masks. Ortiz mentioned that he has no problem practicing and playing with a face mask, as long as it means that he can finish his senior basketball season at RE. "I got used to it pretty quick, I don't even notice that it's there anymore," Ortiz said. 
But the pandemic also limited the boys' basketball team's preparation leading up to the season. "We didn't have a chance to gel in September and October through preseason camp," Coach Berman said, citing their interrupted preseason as their biggest hurdle. 
Preseason basketball helps the team get to know each other on the court and stay in shape. With five players graduating in 2020, the team's roster has a very different look this season. Getting the team to gel was especially difficult this year because his players did not have access to RE's resources to keep fit during the offseason. 
During the summer, athletes had limited access to the school's gymnasium, forcing students to improvise. Pablo Joseph '21 took matters into his own hands and trained to the best of his ability over the summer. "I played basketball at a park with friends two days a week and played outside my house getting shots the other days," Joseph said.  
His main goal was to practice his shooting technique. "I focused on improving my shot release which has helped me a lot this season," Joseph added. This offseason grind took his three-point shooting percentage from 33% last season to an impressive 45% this season.  
With no access to RE's facilities, Joseph bought his own equipment and worked with a trainer to improve his strength and conditioning. He endured two days of conditioning per week throughout the summer and well into the beginning of the school year. Joseph mentioned that his work ethic during the offseason allowed him to grow as a player and earn more playing time this season. 
Still, the lack of preseason team practices was reflected in their first two games, as they fell to the Belen Jesuit Wolverines and Miami Country Day Spartans. 
Losing the first two matches did not define the team's season, but compared to last season's success, it was disappointing. Last season, the boys' basketball team was undefeated through its first sixteen games, a notable accomplishment they sought to replicate this year.  
However, since their slow start, the basketball team has performed impressively against rival teams, leaving them with a record of 14-9 as they approach their final stretch of the season. With this record, the team has high expectations for the postseason.  
"The lack of preseason practices slowed us down, but we have good chemistry because of our off-the-court relationships," Ortiz said. According to "Il Capitano," as he is known by the team, the group of players is very close.  
Coach Berman is set on winning a district title this year, something the team narrowly missed out on last season as it finished as the runner up. He believes that the team has what it takes to bring the trophy home this season. "This year we have a really good, talented roster," Coach Berman said. "I want to win districts and hopefully make a run into regionals." 
The team matches up against Archbishop Carroll High School tonight for the district semi-final, their first postseason game. The Archbishop Carroll Bulldogs came out victorious when the teams faced off earlier in the season with an overtime win, with RE narrowly losing with the final score being 67-66.  
"[Coach] Berman has been a lot tougher in practice recently by pushing us harder," Ortiz said about preparing for the team's playoff run. "He wants to prevent us from making unnecessary mistakes that could potentially lose us a title," added the captain. 
The basketball team seeks to win its first district title in over a decade in this unprecedented season. 
About the Contributor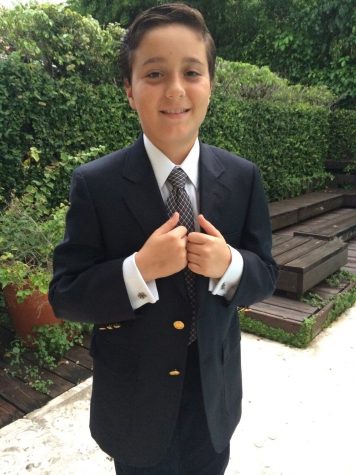 Constantino Guerini '21, Staff Writer
Constantino Guerini '21 is a staff writer for The Catalyst.