The jet-setting, rapper-photographing life of Kiran Desai
Finishing a day filled with tests and quizzes, hopping on a plane right after school ends to attend a music festival on the other side of the country to take exclusive photographs of the performers, working the full weekend, and then taking the red-eye flight back to Miami on Monday to arrive just in time for the first period of class.    
A fast-paced and thrilling experience? Sure.    
An impossible schedule? Not if you're Kiran Desai '21.
Desai describes himself as a photographer, focusing on photographing musicians like rappers and hip-hop artists. He also commercially photographs sports like lacrosse and football and captures social protests.  
He has photographed over 100 concerts with crowds as large as 400,000 people throughout his high school career and has shot commercially for over 25 companies.   
While photography has been his passion for several years, his start in the industry was not always smooth sailing. He exhausted social media to connect and reach out to artists, and attended every concert he could. 
"Taking pictures in the very beginning and being invited to clubs after messaging artists over social media to take photographs was difficult because I wasn't over twenty-one, and I did not have any passes," Desai said. But even if his age and access restrictions were barriers, he did everything he could to push forward. 
"I would message not just the artists but the behind-the-scenes people who work the lights, stage, etc., and my first breakthrough into the industry was when I met the rapper 6lack after [direct-messaging] him and meeting him at Lollapalooza, where he really began to grow," Desai explained. As 6lack's popularity grew, new venues "really wanted him there⁠—and I went with him," Desai explained.   
Although 6lack was Desai's gateway into the industry, his portfolio currently includes photos of artists like Playboi Carti, Lil Keed, and Ski Mask the Slumpgod. He has even photographed superstar headliners like Travis Scott, A$AP Rocky, Cardi B, and Kanye West at one of his Sunday Service concerts.   
"Kiran has a reputation and proven himself to be a celebrity photographer… Kiran spends time with his subjects to get the right picture, to a show a rapper from a more intimate and personal view," explained Mr. Stock, the photography teacher at Ransom Everglades.  
"[It is] not luck" that gets Desai such good photos, according to Mr. Stock. "When capturing live events, you must do research, know what might happen, and anticipate what might happen; if you know there are three seconds left, you need to set yourself up for it. If the beat is dropping and you know the crowd will go crazy. Put yourself in the right position. And that is what Kiran has⁠: the talent and skill."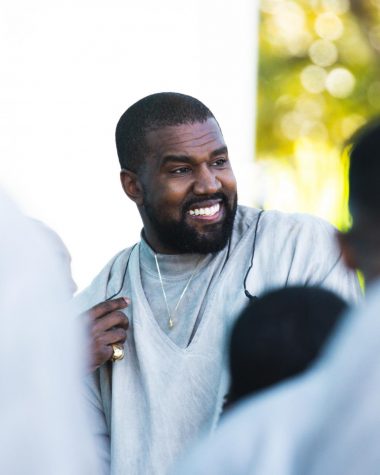 For example, the image of a Kanye West Sunday Service that Kiran photographed in Miami garnered the attention of many social media accounts and was quickly reposted. Mr. Stock described how the "composition of the photo and the candidness of the moment surrounded by service, a human moment," is what makes this image so mesmerizing.   
Kiran has also learned to become efficient with his time. "A packed schedule has taught me to be efficient with time because Ransom discourages absences," Desai noted. "I would have to attend school and then fly out to events and leave early Monday morning to reach school on time."   
This lifestyle came to a halt when the COVID-19 pandemic emerged in March, and concerts and large gatherings were restricted. "Everything was canceled," Desai reminisced. "I did not shoot for two to three months. It honestly felt sad because throughout a school day, I look forward to a festival or concert at the end of the week, and to have everything at a standstill was disappointing."   
But while COVID-19 stopped recreational gatherings like the concerts Desai was so familiar with capturing, it did not stop people from protesting police brutality after the death of George Floyd. The Black Lives Matter protests in Miami were events that Desai saw as important to document, as they reflected "a growing call for change." He attended protests and tried to use his craft to capture the passion in protesters' calls for justice. "The sense of urgency and emotion in everyone's faces was intense."    
Desai is optimistic about his blossoming career as a photographer. "The past few years have been mainly for fun because I genuinely enjoy it" he said. "It is cool to meet people you listen to on car rides to school. I plan to continue it as a profession if it gets to a point where I can live off it. But not for sure, of course."