For aspiring musicians, COVID-19 upends college recruitment process
The college recruitment process requires hours of hard work and dedication. Students look to be recruited from every part of the country, and only a small percentage succeed. When talking about the college recruitment process, students tend to think of sports such as basketball and football, but the college recruitment process for music is even more competitive in many ways. Schools judge applicants based on a portfolio made up of live events and shows. This pandemic has heavily impacted their journeys, especially when it comes to performing. 
Connor Munroe '21, a senior at Ransom Everglades, is one of the top saxophone players in the nation, and he has won numerous awards such as the Outstanding Musicianship Award at the 2019 Berklee High School Jazz Festival. Like other aspiring musicians, he is applying to a variety of music programs around the country, and looking for ways to show them his "overall artistic expression."
"It's essentially the amount of emotion I can procure from my horn," Munroe said. "What I'm saying is that my goal is to be an artist rather than a musician, so I can send chills down someone's spine. I'm still striving to master this. I hope that whatever college I go to will take me for that more than anything."
Lily Kaplan '22, a lead guitarist for the band Arrowhead, is interested in applying to the Clive Davis music program at NYU. Although she wants to focus on songwriting and guitar, "they have to see you do a little bit of everything. It's not just a specific instrument, it's kind of everything they throw you into."
With the COVID-19 pandemic, the challenge has only increased. Under normal circumstances, live performances allow aspiring musicians to shine, showcase their talents, and build a portfolio. That option is largely gone.
"Corona has made it super difficult to perform," said Kaplan. "It's really unfortunate. I haven't been able to play any shows. This matters a lot when you're trying to build your portfolio and you have nothing to put on there."   
Kaplan's band has tried some creative workarounds. "We're trying to put together virtual shows and pre-recorded performances. At least I know that's what my band and the organization I work with is doing. I've seen other musicians trying to teach masterclasses online," Kaplan said.
With virtual performances, however, "you can never mimic the actual energy from a live performance," as Kaplan pointed out. And although performing shows outdoors might seem like the easiest alternative, it isn't as simple as it seems. You need different permits to perform in different places.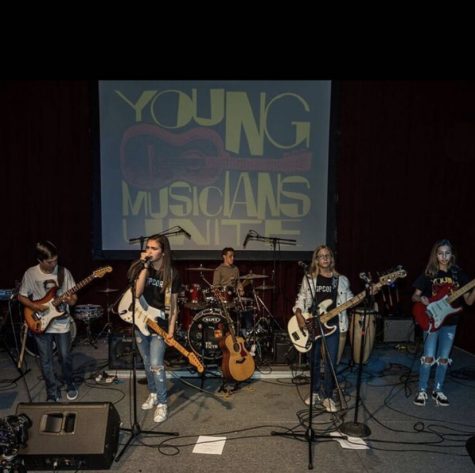 For Munroe, however, the impact of the pandemic has not just been negative. In some unexpected ways, he has found quarantine creatively liberating.
"Before, believe it or not, when things were opened and there wasn't this quarantine and there wasn't this virus, I felt boxed in," Munroe said. "When you're in the box, you realize that the world is so much bigger. If I got anything out of this coronavirus, it is that, you know, our world is limitless artistically." 
In other words, the world can open up when you're forced to see it from inside your home.