As COVID-19 spreads into the NFL, fantasy football players face unexpected chaos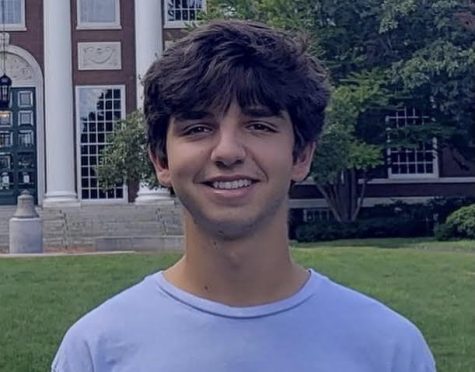 More stories from Gori Spillis '21
For the first time since 2010, the National Football League held a Tuesday Night Football game on October 13, 2020 after an outbreak in the Tennessee Titans organization delayed their Sunday bout vs. the Buffalo Bills. The first series of COVID-19 breakouts among NFL teams has hit, and the beam of light that was NFL Football has been darkened by its first cloud. For now, the NFL will simply rearrange schedules for teams with outbreaks, but fantasy football leagues have been affected in ways no one has ever seen before. 
The fantasy football world has been shaken up ever since Cam Newton, the star quarterback for the New England Patriots, tested positive for the novel coronavirus on October 2. According to ESPN Fantasy Football, 84% of fantasy football leagues have a team with Newton on their roster. 
This positive test left a question in owners' minds that they never had to ask themselves before: What do I do with Cam Newton?
"He's not hurt, but he can't play. I can't drop him, but I can't play him. What do I do? Just take the loss?" asked Lenny Miller '21, who has been playing fantasy football for 7 years.
It would not be smart to drop a player as talented as Cam Newton because someone else will pick him right up, but while he is sick, he has no value. Miller found that, with this unexpected variable, his once dominant team was suddenly at a major disadvantage a few weeks, and he was in danger of losing his elusive, precious playoff spot. This has already become a common struggle across fantasy leagues as COVID-19 continues to wreak havoc in the NFL. 
"
He's not hurt, but he can't play. I can't drop him, but I can't play him. What do I do? Just take the loss?"
— Lenny Miller '21
Of course, one player's misfortune can be another player's opportunity. "[The outbreak] has been great for me," Levi Gans '22 said. "The team I'm against has Cam Newton, so he has to play his backup this week. As long as my players stay healthy, I'm good to go. The thing is, I know my luck won't last. The NFL is a ticking time bomb." 
"A ticking time bomb" is right. With no bubble in place and 1,696 unsupervised players, each with a different social group, these outbreaks seem inevitable.  
"The league is going to be shut down. Too many people are getting it too quickly," Chloe Wiesenfeld '21 said.  
When Week 1 of the NFL season started, spirits lifted across fantasy leagues. But these outbreaks quickly changed the mood.
"At first, the NFL and fantasy football were the only normal things left in my life, but now the coronavirus has shown that no one is safe," Alexander Lake '21 said. "It scares me."  
Outbreaks have also caused problems for fantasy league commissioners. "Now I have people asking me for more bench spots because they have sick players," Jacob Simkovic '21, a fantasy football league commissioner, said. "But other members are against the move because they don't want members abusing the extra bench spots to hog players. I have to make some weird and difficult decisions I have never even heard of before."  
"This is not about discipline," said NFL Commissioner Roger Goodell in a conference call with reporters. "This is about making sure we're keeping our personnel safe, and that's been our entire focus to date." As a wave of safety protocol infringement fines hits players and coaches around the league, it is clear Goodell and his team are taking strict measures to slow outbreaks. The question that remains to be answered is: How will fantasy football leagues adapt?