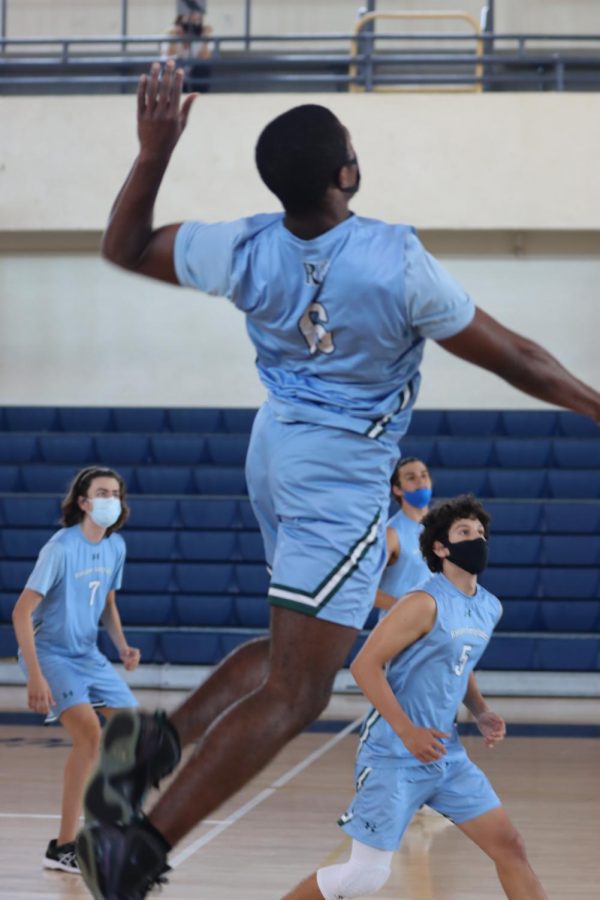 The Ransom Everglades boys' varsity volleyball team lost the 3A District Final on Thursday versus the Miami Senior High Stingarees three sets to none. The Raiders were on a three-game win streak and had built a great deal of momentum entering the game. The game was close, and the Raiders' serve reception clearly stood out; they achieved a playoff-high of 25 serve receptions. 
Ethan Gomez '21 had his fifth game of the season with 30 assists and added on with two aces. De'vonte Payton '22 continued to lead the team with 23 kills, six digs, three blocks, and eight successful serve receptions in the win. But it was not enough. 
"The team fought very hard but came up short," Head Coach Jimmy Exley said. "We did well in hustling and our offense stuck to the game plan, but we need to improve on making limiting errors in crucial times."   
Both sides seemed to match each other's playoff intensity and counter each other successfully on defense. During the first set, RE was able to take a 14-11 lead with a dominant five-point run, but the Stingarees' defense rallied back, keeping the score within one point until the very end. It remained tight until the Stingarees were able to take a 1-0 set lead by a narrow margin of 25–23.    
"We scouted this team heavily and believed we had a very good game-plan entering the game. A couple areas they struggle in are their serve reception and inconsistent serve placement," Nicolas Stone Perez '21 said. "De'vonte has consistently been able to expose his matchups' and he helped us tremendously keep us in the game. His serving has gave have given teams issues all season and he has only improved since the first game. "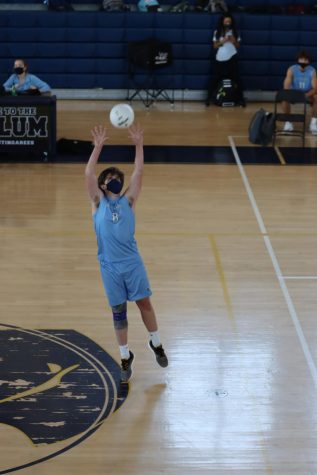 After the first set, the Raiders kept the game close and returned every serve, enabling them to take the lead midway in the second and third sets. The Stingarees' attack was able to make deep pushes in the set, but Adrian Stone Perez '23 and Payton continued to be the anchors on defense.  The Raiders' setting stood out, but the Stingarees were able to capitalize on back-line errors to close out to win the next two sets 25-21 and 25-19.   
"De'vonte Payton took the lead in the game and continued to show his high IQ against tough opponents," Stone said. "We played with high energy from the start, but a few sloppy mistakes ultimately cost us some crucial points and we can't make those mistakes in a playoff game."   
Overall, the Raiders' serve reception and hustle helped them stay in the game. RE's seniors left it all out there and showed the underclassmen that with hard work, their potential is unlimited. The Raiders now prepare for next season and look forward to making another deep playoff push.  
"We had a great season overall, especially with the injuries we had, but ended up finishing district runner-up," Head Coach Jimmy Exley said. "Gabe Alencar and De'vonte Payton are prepared to step up next year. Overall, I am very proud of this team."   
The Raiders finish the season with a record of 14-5 and look forward to seeking redemption next season.